Lost Daughter
(Running time 1:23)
An indigenous girl is guided through a healing ritual after surviving trauma.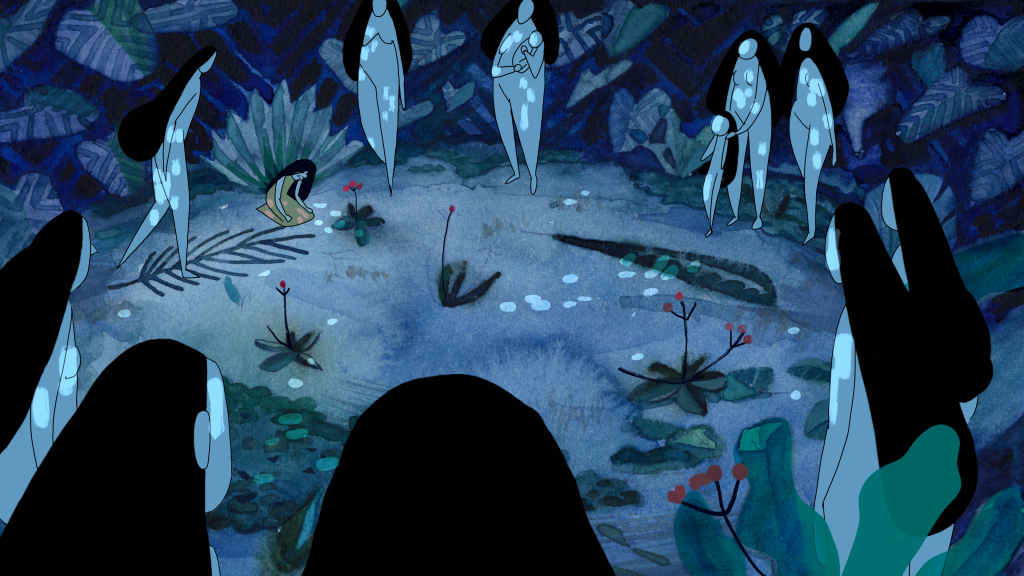 / / / "Lost Daughter" was selected for Vimeo's Staff Favourites of 2015 by Malika Butler who wrote;
"There are a myriad of different narratives that remain unheard or receive little to no public attention. Amongst them sits "Lost Daughter," a beautiful yet harrowing illustration of a young woman's experience. I highly recommend this piece to those who appreciate charming motion pieces paired with meaningful perspectives."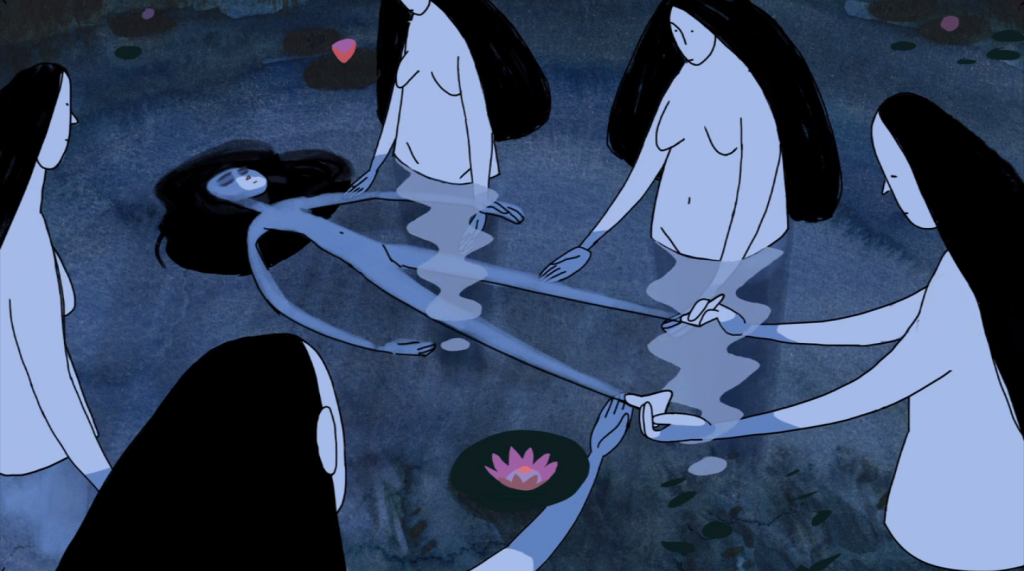 Lost Daughter was also featured on leading green-lifestyle blog Elephant Journal for which I wrote this short essay :
 "I made this (very!) short film this year, Lost Daughter, about a girl who is kidnapped and sold into prostitution but escapes back to her tribe of Amazonian-esque women.
The main "story" line, however, depicts a healing ritual enacted upon the traumatized body of this young girl.
Though the story is horrifying, the film's intention and experience for the viewer is grace.
While the symbolism wasn't really calculated in this film, I decided to pour the hours into making it because it is a metaphor for our society's present relationship with nature and women.
We are the Lost Daughter—born innocent and of nature. We all have our own personal traumas and sad stories that we develop along way. Here and there we experience moments of grace, whether in yoga, meditation or any moment where we become present.
The state of the world can be depressing when we look at our abusive and disrespectful relationship with nature, but in these moments of presence we begin to heal.
This concept of "Mother Nature" is one that a lot of people understand and accept intuitively. In the western world, it can be used as a safe, less loaded way of saying "God". The fact that nature and femininity were oppressed as we "became civilized" does not strike me as a coincidence at all.
They are two of the same, as they mark a kind of dual separation: man from woman; human from nature.
Lost Daughter represents my acknowledgement of how the world can be ugly and my hope that, together, we will come home—to Nature and to our natural state of being as consciousness."
Select stills and concept art from my short film "Lost Daughter". Watercolour and Digital